Well-known member
Gold Site Supporter
This thread is designed to get (You personally involved).
There are some that are occasional day boaters, and then there are the ones that love every aspect of boating, from cleaning & polishing, to retrofitting, and on to restoration. (These are all me). We are looking for things that you have done to enhance your boating pleasure, like toys, gadgets, conveniences, maybe some safety equipment or anything else you think might be of help or interest to your fellow boaters and their girls. Also we are looking for your adventures, places you have been and things you have done with your girl. Someone might say, hey I have been there, or that looks like a neat place, I think I'll research it, and you could be there to help them. I have one now that another boater posted on the Chap forum that I am looking into for this coming summer. And pictures, lots of pictures, videos are great too. Ask yourself, why did I join this forum, especially all the ones that jumped ship from Chap. There are 2 choices here, you can share your girl with us, or you will have to listen to my 29yr. love affair with my girl Serenity. This is a great and well maintained forum, and the knowledge could go on forever, if you put your 2cents in. Denny.
This is what she looked like when I got her in 92.
Originally she was Cristian, Fair Maiden.
And yes, that is a 1985 Buick Riviera, it was her 1st tow vehicle.
Talk about the tail wagging the dog.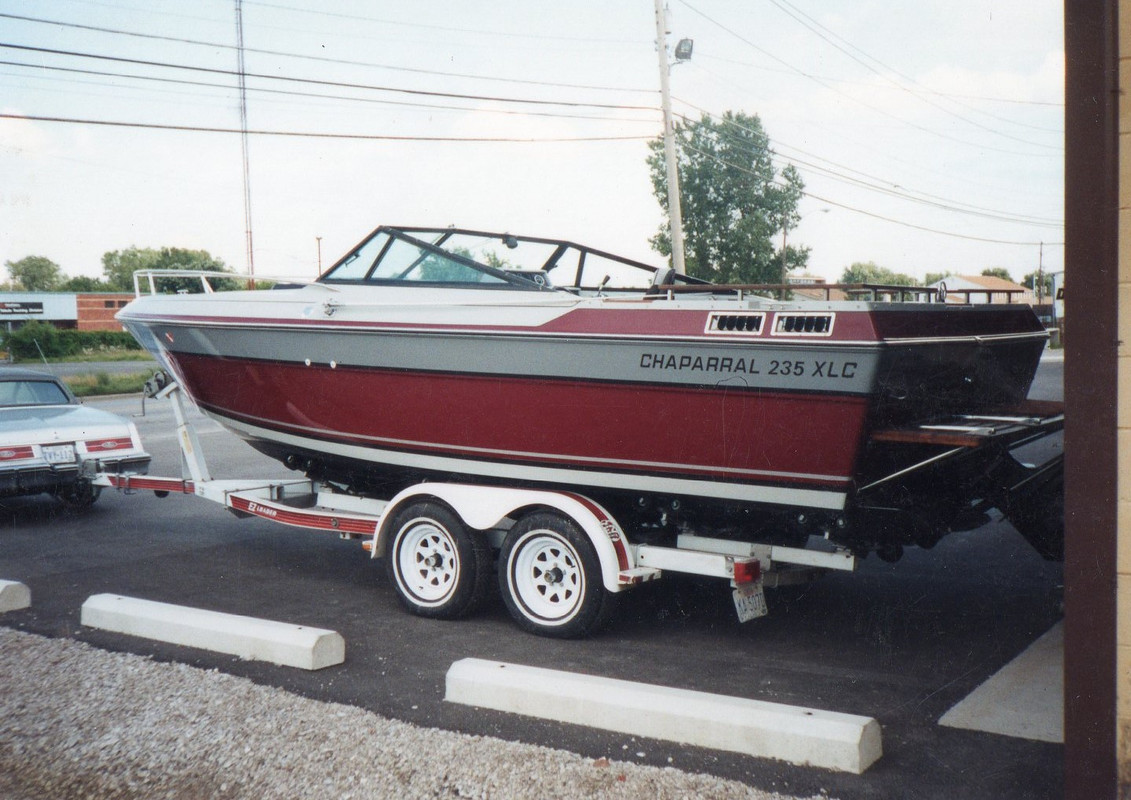 Last edited: